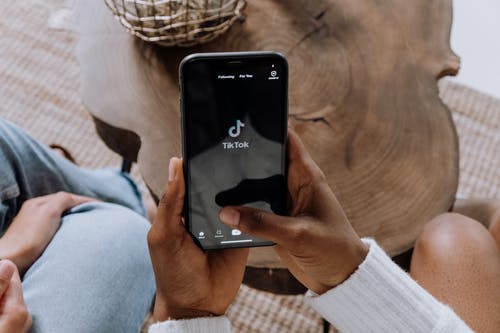 Tik Tok is without a doubt the social network of the moment that left its mark since 2020 when it became the most downloaded social network. Although not new, this application has reached the top 3 most popular and used mobile applications, exponentially exceeding the number of downloads of applications such as Facebook and Instagram.  
According to the counts made at various clips present online, but also from the data held by the Romanian Audit Office Transmedia, it is shown that about 85% of internet users prefer video content. This is due to the much greater impact that videos and images have on our brains. Thus, it has been scientifically proven that 90% of the information processed by the human brain is visual.  
The impact of Tik Tok on Romania
In Romania, there are 4.1 million active users per month, of which 2.4 million are used daily, the trend continuing to grow exponentially. According to clear statistics, in February more than 175,000 people had an account.  
TikTok
 has a huge, growing audience 
There have been over 2 billion downloads of TikTok, and it has more than 800 million active users worldwide. The platform's main demographic of users are teenagers and young adults;32.5% of TikTok users in the US are aged between 10 and 19 years old, and 29.5% are between 20 to 29 years.  
But the volume of users and the rate at which it's growing means that it can provide access to a huge audience and it seems to be easier than on other channels to create video content that goes viral and reaches hundreds or thousands of people.  
It's easy to connect with an audience
It's fairly straightforward to promote your business and reach an audience by launching a hashtag challenge. You can choose an idea or theme and then encourage users to create or recreate videos using a branded hashtag that you've come up with. It's a good way to increase interactions with your brand and encourage engagement.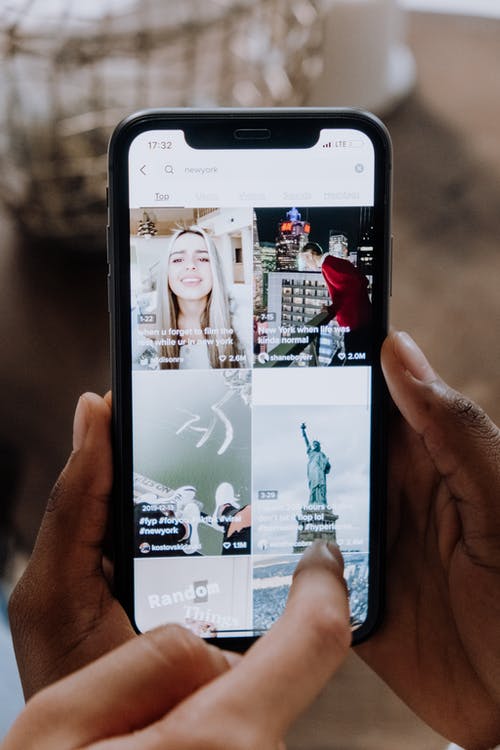 What kind of content do you need for tik 
tok
? 
We can say that this application focuses on videos, usually, the musical type, dance steps, but also the type of the funny video, but also the informative content has a strong impact. Tik Tok is suitable for businesses that want to create customer communities or increase their notoriety and cheer up their customers, but also potential customers.  
Video marketing is a priority 
The trend for video marketing isn't going away anytime soon. Research has shown that 86% of people would like to see more videos from brands. And while 85% of businesses are already using video as a marketing tool, TikTok is a good way to expand the reach of your video content. If you're not already using video then it provides a fairly accessible way to incorporate video into your existing marketing strategy.  
How can you promote your business on Tik Tok? 
TikTok is the place where you can unleash your brand's creative side. A fully immersive no judgment world where there's an audience for every voice. No matter how big or small your business, no matter what you're making or selling, we believe your brand deserves to be discovered here.  
If you're looking at reaching international markets, then TikTok is an effective platform for connecting with new audiences in other countries.  
Adopt and create challenges! Try to see by adopting challenges how you can involve your business in content that is already successful. Then get creative, create new challenges and find new ideas for fun, educational or captivating content that can be easily picked up by your potential. Customers.  
What is the role of Challenges and Hashtags? 
We live in a digital age, always subject to change and extremely fast. With the help of Challenges, you can involve customers in promoting your business, which proves that Tik Tok is a good channel for virtual marketing. The way you convey the message is decisive because if it is fun, captivating, and interesting, it will be quickly picked up by existing customers and potential customers, thus managing to distribute information about your business en masse.  
When it comes to hashtags, it's simpler, they have a lot of advantages for businesses on Tik Tok such as: bringing visibility to the brand, motivating other users to action and participation, can train influencers in collaboration.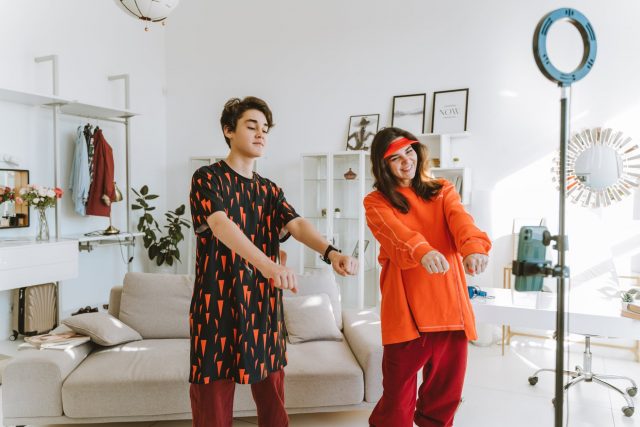 What are the reasons why Romanian marketing and communication departments should consider 
TikTok
 more? 
Very large audience during this early period. The most effective brands on Instagram, for example, are the ones that have been online for the longest time. In general in life, but especially in business, it is very expensive to catch up with a trend. The most effective way for a marketer is to use organic exposure, and the best organic exposure is in TikTok.  
Yes, I think that in Romania, as well as in the USA or around the globe, brands will have a presence in TikTok, as they have a presence on Instagram. They will have brand pages, on which they will post content, taking into account their guideline, but in the style specific to the platform.  
What are the differences between Instagram and Tik Tok, how do people choose their favorite network? 
First of all, Tik Tok is about video content, while Instagram has remained mostly photo-type content. At the same time, on Tik Tok, you can have large audiences, even if you have a small base of followers, which is impossible on Instagram.  
 TikTok is not about what you do or about a spontaneous and chronological exposure, as it happens on Instagram. It's about entertaining your audience and keeping them close to you. TikTok is about taking on a role, a personality, inventing characters, personalities, making jokes, or impressing with the way you interpret a situation.  
How to create a 
TikTok
 campaign and what results can be achieved? 
 Because we are still in the beginning, I think the best option is for brands to make a brand page. Then post content, then launch a challenge, receiving support from the TikTok network in promoting that challenge. This means that there will be a banner on the Explore page, which automatically means that all users in Romania will see it.   
Any other option, which involves audiences of influencers, but made without the support of TikTok, is a variant that will not maximum potential, even if it will have superior results to Instagram.  
The results that can be reached depend a lot on the way you choose to campaign. In the best version, exposed above, I would say that it is impossible to get less than 10 million views per challenge. At this moment, no challenge in Romania is under this audience.  
In conclusion, I will leave some essential tips!  
Although it requires some planning and it won't be suitable for everyone, TikTok offers a lot of benefits and opportunities for businesses looking to expand their marketing channels and it's worth getting involved now to take advantage of the platform as it grows.   
It's also important to ensure that you're conveying the same messages across all the channels. While TikTok might be a place for more lighthearted content, it's going to be confusing if the images, language, and overall brand are completely different when someone then encounters you on a different platform or visits your website.  
I hope you find it helpful.  
 Enjoy it!⚡