Stop! Tell me how you got to the Social Genio blog so I can tell you what SEO optimization is. No, seriously, now. Let's suppose that you discovered our website and this blog post, by a simple Google search.
Maybe you wrote "social media content services", "community management and posting" or "how to grow a brand image?". If I guessed correctly (anyway, a Social Genie is also cautious when it comes to the digital environment), it means that the Social Genio website is SEO optimized and is very well indexed in search engines. ?
Too many complicated terms and too few explanations? No worries! Next, I'll show you briefly what SEO is and how it can be that life-changing you've always dreamed of for your business.
Content of this article:
1. What is SEO optimization?
2. On-page SEO vs. Off-page SEO?
3. Tell me how many keywords you use to tell you how many doors you can open
4. Why is SEO optimization important in your business?
Before we start discussing what interests us, I need to mention one aspect. In this article, we will look more closely at the most well-known and widely used search engine, Google. However, SEO optimization doesn't stop there, but it's also available for Bing, Yahoo, or any other web browser you use to search for content and information.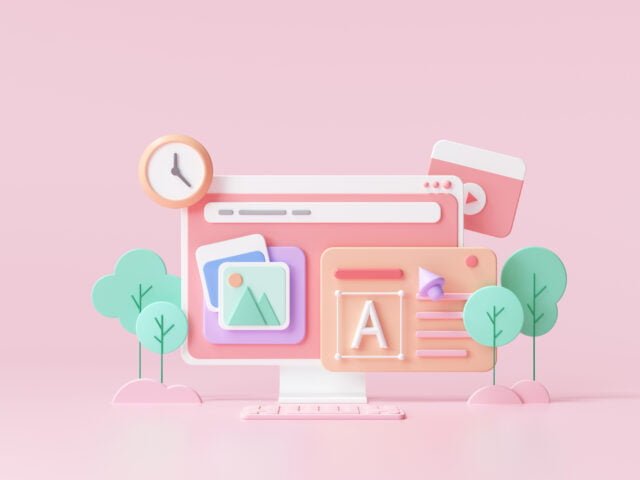 1. But let's not dwell on the story and start. So what is SEO optimization?
I've already used this term on my own, but also in expressions, so you're probably wondering: but where does it mean largely? SEO = Search Engine Optimization. So simple and short, but so complex and important.
In other words, if you are the owner of a site (a company or a personal one), it means that you want as many visitors as possible, every day. Their presence depends on the quality of the content displayed on your website, as well as the correspondence between the needs of visitors and the digital experience you offer (website). This way, Google's algorithms filter the content of your page based on certain criteria, so that it can then give users quick access to the information they're looking for.
By content, we refer not only to text but also to images, videos, site graphics, titles, page links, page captions, call-to-action-buttons, logos, contact, and home page, as a showcase for the site, etc. Here's how many items are filtered by Google to make your website rank high in searches.
We have just listed the criteria that make on-page SEO optimization possible. In the following, we will see what this type of SEO is and how it differs from another type, the off-page one.
2. On-page SEO vs. Off-page SEO?
You have already understood that SEO refers to the improvements that can be made to the content of a site so that it can be displayed as high as possible in search engines. One of the immediate results of this is the user experience while browsing your website. Here is the turning point between the on-page and off-page types.
Above, we mentioned some of the elements that make up a site: written and visual content, buttons, page graphics, etc. All this refers to on-page SEO, meaning all the optimizations brought to the content so that the search engines index the site and display it to as many users as possible interested in something you produce.
Off-page SEO, on the other hand, is related to what is in the "anteroom" of your site, that is, behind the displayed content. For example, it may be about site loading speed, errors, GDPR rules, and collection of personal information. As with on-page, this type of SEO greatly influences the experience of visitors to the site and tells Google's algorithms whether your site deserves to appear in the first few searches or not.
The two types must be viewed and used in a uniform and balanced way because they act in a complementary way in the evolution of your site.
3. Tell me how many keywords you use to tell you how many doors you can open
Although we've been talking about Google search engines, we haven't talked about an important indexing criterion, which is keyword research. These (dramatically) influence the display of your site in searches. The frequency of the keywords tells the algorithm what kind of content it is about: quality or stuffing.
Be careful, though! Don't abuse your keywords, otherwise, Google will think you want to fool them and will penalize your site. As a rule, it is advisable not to exceed the rate of 1-3% of the total terms used. Otherwise, your content will not be displayed for appropriate queries. (query = intentions and needs of the public).
Depending on the purpose of your site, you can choose between two types of keywords:
– Short-tail or independent terms, such as: "real estate";
– Long-tail or groups of terms, which, in turn, can be: investigation = "opinion about block X, from the Y complex"; education = "what furniture fits in an open-space apartment "; commercial = "three-room apartment financing offers").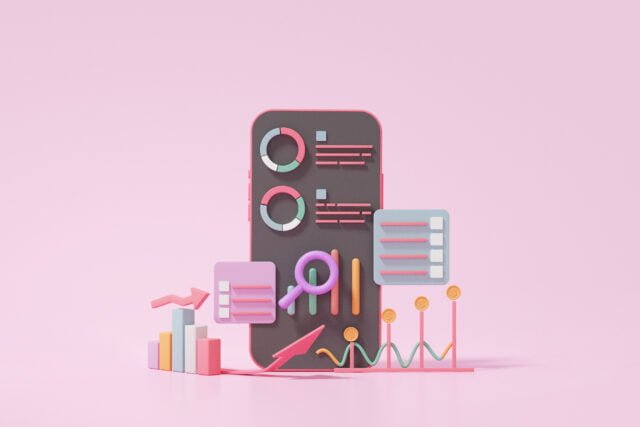 4. Why is optimization important in your business?
If you own a business and at the same time run a website, then one of your main goals is to increase your visibility. The more people find out about the services you offer, the more success you are guaranteed. But how can you do that? By optimizing SEO, taking into account the aspects we have presented to you.
Once you've reached the top of your searches, it's important to maintain your position and continue to provide your users with the best experiences when they visit your site. Over time, visitors may become leads or, why not, conversions.
I hope this article and the information I have presented to you have been helpful to you. And if you've aroused your curiosity about how to change the trajectory of your business, don't forget that you can always turn to a Social Genio.